Where to go kitesurfing in winter
Where to go kitesurfing in winter
https://freeridetarifa.com/wp-content/uploads/2020/01/Where-go-in-kite-trip-in-winter-freeridetarifa.jpg
600
600
Freeride Tarifa
Freeride Tarifa
https://freeridetarifa.com/wp-content/uploads/2020/01/Where-go-in-kite-trip-in-winter-freeridetarifa.jpg
Our best destination to kitesurf in winter.
If kitesurfing in Tarifa is always a pleasure, whatever the season, the winter starts to be a bit cold. From December to February, the temperature decreases enough so that neoprene shoes are welcome to ride comfortably.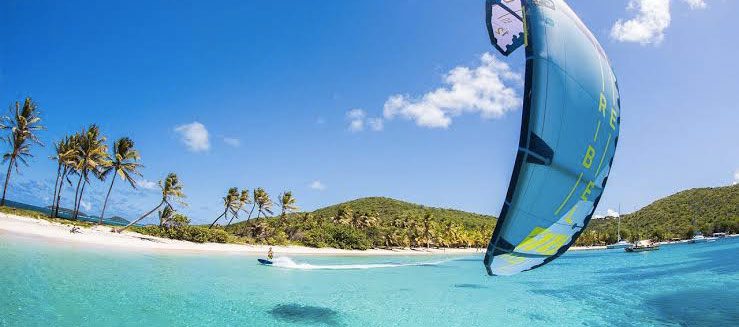 It is time to escape gloomy, cold and rainy streets of northen hemispheres winter and search for some warm vibrations in sunny southern degrees. Find inspiration for your next kitesurf trip with our 10 destinations to go kitesurfing in winter time from all over the world, between December and March.
Undecided about where to go? These are all destinations where you can find, in addition to the wind, warm temperatures to let you leave your winter suit at home and get some sun on the beach.
If there is one piece of advice we can give anyone thinking about booking their winter kite surf holidays, for some exotic destination, it's BOOK EARLY to get the best price and the best options.
Head Towards For African Latitudes
Find here 2 destinations in Africa to kitesurf in winter time.
NOVEMBER-MARCH
Republic Of Cabo Verde

Easy to reach via flight from Europe, located in central Atlantic ocean off western coast of African continent, near Mauritania and Senegal, this country is an archipelago which inculdes ten volcanic islands. You will find a mixture of cultures on these islands- creole portuguese with their lyrical morna music and african with their beautiful fabrics and crafts.
The legendary strapless freestyle and wave riders Mitu Monteiro and Airton Cozzolino are caboverdians, so probably this place has some great condtions to offer! The most recognized for kitesurfing is Ilha Do Sal (Sal). It is a rather flat, sandy and dry compared to other islands, like Santiago, which are more rocky and green. The climate on Sal is milder than in African mainland, because of the surrounding ocean and cold atlantic currents, which produce arid atmosphere. The season of winds on Sal starts from November and lasts until March.
Most beaches are located in southern part of the island with main spot and schools in east coast of Santa Maria. You will need a pick up truck or taxi to roll over sandy dunes to get there. Riding there is suitable for different kind of levels, either with choppy flat or wavy water and stable side on shore wind from North East. To enjoy kitesrufing between super friendly and helpful people, step by and send the greetings to Elvis and Erica from 100piedi kiteschool.
The other place for kitesurfing is in the west side of Santa Maria, in the famous wave spot of Ponta Preta. The wind is offshore and gusty, so some schools teach with rescue boats. Normally it is a flat water spot, but depending on the swell, some serious wave sets can enter, so we recommend to check forecast before shredding there.
To sum up, if you want to kitesurf in turquoise blue water between sea turtles, visit Salt Crater, walk between lemon sharks, eat mouthwatering freshly grilled tuna, learn surfing or feed hundreds of deserted dogs, it is a place to be!
MID-DECEMBER-FEBRUARY
Unguja or Zanzibar, Tanzania

If you are fond of light winds and flattering flats, Unguja island in Zanzibar archipeolago of Indian ocean should be in your bucketlist. The main kitespots are located on the east coast with the most schools settled on Paje, Nungwi and Pwani Mchangani beaches the kind of "Paradise places" if I may. You can expect warm waters from the Indian Ocean which can reach 27°C, so you can leave your wetsuit at home and just bring a lycra with you to get sun protection.
The Paje beach has a large shallow lagoon protected by coral reef is great for first steps of kitesurfing with some waves beyond the reef. The windy season is from mid December to February with stable mostly North Kaskazi wind. In fact Zanzibar has two windy seasons and the second one is from may to October (July to August) with South or Southeast wind Kuzi. The season of the Kuzi winds, up to 20 knots in the morning to 28 knots in the afternoon. If you are a beginner, then there's no doubt: Paje beach is the best spot on the whole island! The island is easily reachable from Tanzania via plain or ferry.
Head Towards For Asian Latitudes
Find here 3 destinations in Asia to kitesurf in winter time.
DECEMBER-MID-FEBRUARY
Sri Lanka

There are so many crazy places to see in South of Asia, such as Philipines, Vietnam, Cambodia, Indonesia…but lets stop not too far – in former Ceylon or today's Sri Lanka.
It is an island country with many languages and ethnicities, from which the main ones are Sinhalese and Tamils. The culture mainly has been influenced by Buddhism and Hinduism. The island is connected to peninsula of India by archipelago of small islands and legend says they are the steps of Buddha crossing the sea. Many temples and sanctuaries for meditative journey, cities surrounded by mountains, tea plantations, Asian elephants and of course the Sigiriya rock fortess awaits.

Speaking about kitesurfing, mostly shredding happens at Northwest in Kalpitiya. The winter season works from December to mid-February offering middle strong wind and flat water with shallow lagoons. The temperature is around 25°c so you don´t need a wetsuit. The wind is stable coming from the North and blowing generally middle of the morning till sunset. Between 16 to 22 knots. Other spot down the coast Kappalady does not differ too much in conditions from Kalpitiya.
Don't hesitate to ask locals about rescue boat possibilites for downwinders or trips to archipelago islands! If there is no wind, you can do other nice activities like whale watching, scuba diving, visiting a national park (with elephants, crocodiles etc). The food is also very tasty and spicy.

For a while Mui Ne in Southeast has been the hotspot of kitesurfing in Vietnam. Mui Ne's peak kitesurfing season runs between October and April, peaking between November and February (same for Phan Rang). During this time, you can expect an average of 18-23 knots of cross onshore wind, sometimes stronger when the northeast monsoon peaks. It's also possible to kitesurf in Mui Ne during the summer season during the southwest monsoon, but wind is less reliable and less consistent. It is not a flat water spot, mostly you will encounter with big chop or shore break.
One main issue in Mui Ne is the beach erosion, which is worst around mid-December, depending on tidal activity. At the North from the main beach is the Malibu and at the South Little Buddhawhich are beaches where it is possible to ride or surf as well.
There are plenty of schools and resorts operating in Mui Ne. But one of our favourite spots is at « C2Sky school » running by a friendly girl, Liz. C2Sky is located on the southerly end of Mui Ne's main kitesurfing beach, where you can enjoy some of the most spacious sandy beach area of any kite spot. Directly in front of their club, you have a long stretch of shoreline to enter and exit the water easily with beach boys, always there, to give a help. They offer IKO lessons, storage rooms, showers, WiFi and a chill-out area where resting between your kite sessions.
Liz organise also some kite trips in Phan Rang, at 2h North from Mui Ne, with unspoilt nature. Our best place in Vietnam and we recommend you to stay in Liz House or « Sorrento Beach Club & Kite school ». It's a perfect place for people who want to focus only on kitesurfing as it's not touristic area as Mui Ne. But we loved it for its simplicity and local atmosphere. Also in Phan Rang you can enjoy both conditions with, flat & shallow water on 500m of lagoon (you will have to wait the high tide as there is some rocks). You can bring your Neoprene shoes to walk till the reef when it's law tide. Passing the reef, you have clear and deep water, with some fun waves to boost off and play around with a surfboard or simply make your biggest jumps and tricky tricks in total security. An average 20-25 knots of side wind and even stronger.
NOVEMBER-MARCH
Republic of Philippines

Another "lost" paradise places awaits you – Boracay in Philippines. Located in central part of huge archipelago this little island offers tropical degrees and white sandy beaches. Peak season runs from November to February. Main spot for sports is at Bolabog beach, where plenty of schools offer services for kitesurf and windsurf (so do not expect uncrowded beach). Important to mention, the beaches depend on tides. For beginners or freestyle riders perfectly flat and shallow water comes with low tide. It is protected by reef and some little waves are rolling behind it. With high tide water can cover some parts of the beach. So make sure to get local tips.
Actually there are 17 beaches on this small islet! On the west coast they are protected from wind and if you are tired from shredding you can rest at White, Diniwid, Puka or other ones.

We also recently discovered Siargao, General Luna, on the South East of Boracay. A really eco friendly island and incridibly green with coco trees everywhere. Wind blows not constantly from December till March as it's the raining season but it's the most windy period. The north of the island around Pilar can also be discovered by kite. The winds here are not as reliable as on Boracay, but if you like board-sports in general, then it's your perfect destination. Surf, Kite, Wake, SUP, or Longboard- there are plenty of options on the island.
When it's side on shore, you can enjoy the amazing lagoon (depending on the tide) at « Surf Kite School Siargao » running by a friendly and french guy Simon, located in Bravo Resort. Simon will give you all the necessary tips you need on the island to Kitesurf and Surf. Be ready to ride in 12-14m most of the time and start to learn foiling 😉 Winds are moderate (12 to 20 knots) cross on-shore most days. When it's off shore or not windy at all, it's the perfect time to switch your twintip with a surf board and take the direction of Cloud9 or Stimpy's. A peacfull island with clear water, where every night a DJ party till middnight is organised by a resort, so you can go to sleep early and be ready for your morning activities.
Head Towards For American Latitudes
Find here 3 destinations in South America to kitesurf in winter time.
NOVEMBER-MAY
Republic of Costa Rica

This country is known for its ecotourism and progressive environmental policies. It is also a popular place for whitewater rafting, waterfall rappeling, surfing and other watersports, such as kiteboarding.
One of the spots is located in north west part of the country with schools settled on the Pacific coast, in Salinas bay. Playa Copal is a flat water spot due to reef protection with side onshore East wind. Windy season is from November to May. It is surrounded by national parks and reserves as Santa Elena or Blue River Parks. So you can be sure to fully merge with nature in non windy days.
The other option is the manmade lake Arenal which is more inland from the bay. Wind usually is strong but gusty. Most popular kite spot Tico is in the North of Arenal with the best conditions.
After all, this place has some stunning views to offer, like gliding down the surface at the foot of the volcanoe. You can also head South of Costa Rica and try some new beaches and likely be the only rider there!

Probably we would associate kitesurfing in South America with Brazil or Venezuela. This country is slowly developing in the kite industry and has some great conditions to offer. Most of the action happens on the carribean coast.
There are plenty of schools located on La Boquilla beach not far from Cartagena. Further up North are next spots in direction of Santa Veronica, the little Brazil Camarones, Riohacha and Mayapo with a side onshore and stable winds. Some of kiteschools organize kitetrips to Cabo de la Vela or Punta Gallinas in far North.

Santa Veronica is one of the new kite spots, located between Cartagena and Barranquilla, with a wave and freeride spot at Salinas Del Rey. Feel free to get in touch with Gigi (French guy) who run his kite school named kitesurfing Colombia and also offer accommodation. Cabo de la Vela is a flat-lapped spot.
Around there, you can also immerse in remote Guajira desert inhabited by the Wayuu community. You should plan the trip for the best wind between january and april.

Being such a wast country with enormous radius of exploration, it surely wouldn't fit in our article to describe all its possibilities. That is why we will stop at the most recognized spot – Jericoacoara. Located in Northeast of Brazil in Ceará region, not far from Fortaleza, remote fisherman village built on dunes offers true vibrant ambiance.
No road to get there, you will have to deflate the ties of your car to drive though the sand dunes. Even in the village there is no road, only sand everywhere, that make it really unusual, but victim of his success it became really touristic. You can enjoy Caipiriñha, is flowing abundantly in the region.
On the main beach of "Jeri" wind tends to be gusty and side offshore, so not exactly for first steps of kiteboarding. In this case you can travel a bit down the coast to Preá, where it is side onshore. It is one of the stops for the GKA world kitesurfing tour aswell. On the other side of village Tatajuba and Guriú are worth to mention with their river mouthes creating crazy sandy flatwater lagoons.
The kite cost line, between Cumbuco (first spot next to the international airport of Fortaleza) and Jericoacoara (called Jeri by the locals) is about 600km. For more authenticity you will easly find a fishing village where you will be maximum 10 kiters on the spot. More you go to the north, direction to Jeri, more the wind is strong (don't forget your 6-7m).
You can check out for Icarai de Amontada, egal distance between Cumbuco and Jeri, small fishing village, not crowded, where you will find a few « Pousada » and restaurants to welcome you, and also a few kite schools. Our recommendation will be to look at « Pais Tropical », nice bungalow close to the beach and the best kite center on the place. Wind there is side-on, around 20knots everyday, open sea and some small waves.
And of course, lets not forget the all beloved "downwinders"! You can do it from couple of hours to 7-14 days long "safari trip" from Cumbuco to Jericoacoara. You can contact « Extremo Nordeste Xpeditions », Paulo is a serious local Bresilian guide well equiped and know very well the coast, he will follow you with his 4×4 while you are riding. Everyday you will stop on a new spot, new village, the best way to discover the country.
Important to add, is that best conditions are from June to December, because after the chances to get wind are twice less. So better to visit it in the beginning of winter.
DECEMBER-MARCH
Tarifa, European latitudes
If you are comfortable with thick neoprene of 4 or 5 mm and messy water with big chop or waves and occasional rain then do not hesitate to come back to Tarifa. Even thought, most schools are closed until march, if you are independent rider you can enjoy unpopulated beach and different conditions! It's also a good time for the surfing lovers.
We will share you soon our best kite spots in Europe.
Share your experience !
Any spot to recommend ? Some good advice worth sharing ?
Feel free to leave your suggestion in a comment.
This site uses Akismet to reduce spam. Learn how your comment data is processed.