KITESURF LOVERS
Freeride Tarifa,
Kitesurfing School
Learn to kitesurf with our kite school in Tarifa – Spain and combine fun, kite lessons and discovering Andalusia. Kitesurfing is a sport for everyone! Our approach is professional and personal. What's more, all our instructors speak English and are IKO / FAV certified. During your kitesurfing lessons, whether you are learning solo, in family or with friends, we'll always ensure there's a maximum of 4 students per instructor, so you get the best attention.
We dedicate a lot of attention to the safety of our students as well as their progression. That's why we renew our kitesurfing equipment from "Naish kiteboarding" every year and we use radio headsets to correct you in real time. You will practice kitesurfing on Tarifa's main kite spots of Los Lances and Valdevaqueros, beautiful beaches open on the Atlantic Ocean with a view of Morocco and only 5 minutes drive from the village of Tarifa.
A FUSION OF TALENTS
Freeride Tarifa team
Meet the two thrill-seeking,
kite-loving locals who lead the school.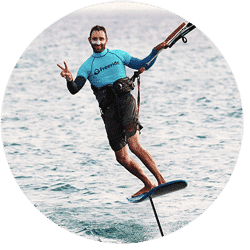 SCHOOL DIRECTOR
Olivier Négrel
After a first experience as a sport teacher, Olivier is quickly oriented kitesurfing that fascinated him. For 10 years, he traveled with the windy seasons and began to teach kitesurfing around the world. Certified with IKO / FAV diploma, he finally settled in the European capital of kitesurfing to create his school in Tarifa with Vanessa! He is French, speaks Spanish and English and will accompany you throughout your courses with pedagogy to make you learn kitesurfing while having fun.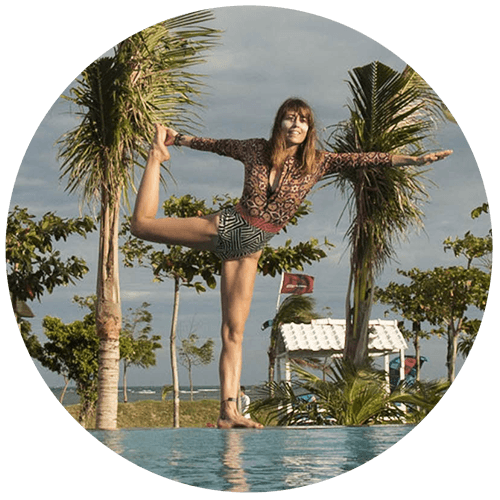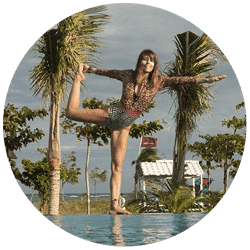 MARKETING DIRECTOR
Vanessa Mathias
After a career as Art Director with various experiences in different industries such as in music, photography and graphic design in France and London, Vanessa wanted to combine career and sports activities. Attracted by all types of sports such as yoga, horse riding and of course kitesurfing, it is quite natural to join Olivier to enjoy this beautiful setting Tarifa. Vanessa will be your interlocutor for the organization of your stay. Do not hesitate to ask her all your questions whether in French or in English.
Fill out our form to help you organize your kite trip.
FREERIDE TARIFA TEAM
Join Our Kite Family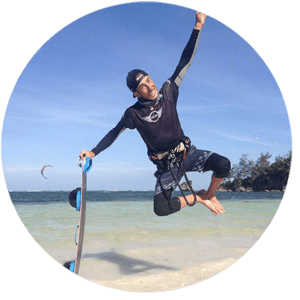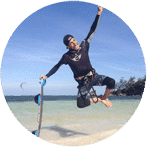 FR / EN / ES | IKO / FAV
Dom
A traveler of a lifelong, Dom discovered in kitesurfing a way to bring together his two passions: sports and traveling. Allowing himself to be led by the wind & the curiosity, he discovered paradisiacal places such as Boracay, Tulum and Atins. A patient instructor, reassuring and fun, Dom chose Tarifa for its winds, beautiful beaches & its surf ambiance.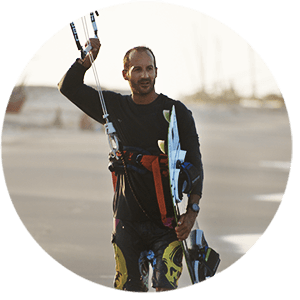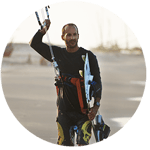 FR / EN / ES | IKO / FAV
Cyril
Cyril practices kitesurfing since 2008 and has started to teaching it to combine his passion with his work. He traveled in many countries to ride and shred the crystal! Curious by nature, calm and sociable, he will be delighted to share his travel experience as well as following you in your kitesurfing learning while always making you progress.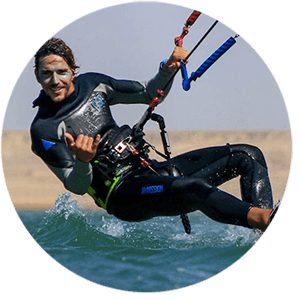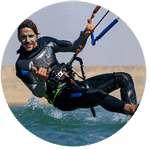 FR / EN / ES | IKO / FAV
Krys
Krys, IKO instructor and trainer is also a yoga teacher and nutritionist. For more than 5 years, he has traveled the world offering his services to the Kitesurfing community and Yogist sharing his passion for sport and healthy life. An accomplished sportsman, listening et generous, who brings his students to overcome their limits through sound advice.