FROM 690€/WEEK
Kitesurfing Camp
You're looking for fun, sport activities and plenty natural beauty? Tarifa is the place to be. You will learn, easily and safely, the best practices to adopt in kitesurfing with our professional and IKO certified instructors. Using reliable gear is also the success of a positive learning – Our brand of choice is Naish and we renew our equipment each year to ensure you the best teaching.
Our experienced instructors will give you 2 sessions of 2 hours per day to help you progress at your own pace so that kitesurf is always a pleasure and get ready for your first ride after only 5 days learning. See, do, eat, or explore – there's something for everyone in this windy town. So let yourself be gone with the wind, pack your bag and book your holiday before it's too late!
MARCH TILL NOVEMBER
Highlights.
2 sessions per day of 2 hours
20hrs kitesurfing in 1 week
IKO/FAV certified instructors
Level: beginners, intermediates
2 persons per instructor, 2 kites
Brand new Naish equipment
Radio Headset
Rescue boats
Accident & liability insurance
6 nights' accommodation
WHAT TO EXPECT?
Programme.
Your daily scheduling includes one kite session of 2 hours in the morning, a break for lunch time to take energy and an other kite session of 2 hours during the afternoon.
Kitesurfing session
We will drive you though this 3 following stages of learning kitesurfing. You will learn how to pilote a kite, how to get dragged in the water and control your power, how to stand up on your board and learn the self-rescue technique.
No experience is needed for this activity, you just have to be able to swim. You will set you up giving all you need to kitesurf safely and we will make sure you're fit for the winds with preparing yourself with our lessons plan.

See in details our lessons plan
ACCOMMODATION
Surf & Stay
We can provide hostel, studio, apartment depending your wishes and availabilities.
Our partners allow us to give you the best service and value for money.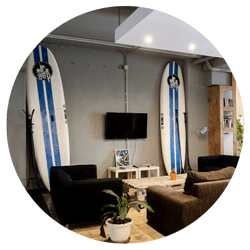 Hostel Tarifa
Friendly Surf House based at the entrance of Tarifa, 5min by car from Los Lances kitespot & 18 min from Puerta de Jerez. Perfect place for solo and friends travellers that will meet other kitesurf lovers, including bed and breakfast.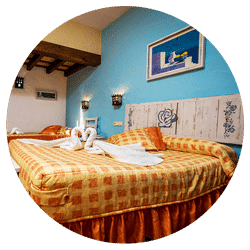 Hotel restaurant
Located on the Costa de la Luz, Hotel La Torre is an old family farmhouse renovated to a 2 star hotel facing Valdevaqueros beach and 10 minutes from the town of Tarifa. Discover the atypical style of this hotel restaurant.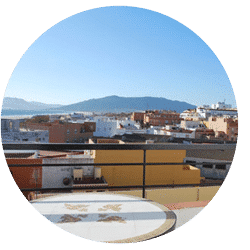 Apartments Tarifa
We have different size of apartment to suit any group size. Set in the heart of Tarifa village, at 300m from the Balneario beach, these residence combine warm ambiances and tranquility to spend nice holidays.
100% KITE
Book your trip
10 km of beaches and some of the best kite & windsurfing conditions
in Europe have established Tarifa as a true surfers paradise.
Our kitespots
Get an idea of the different hotspots where practice kitesurfing nearby
Tarifa and find your best way to reach the village from airport.
We suggest you to rent a car as we don't provide any transfer.