3 DAYS - 6H - 450€/PERS.
Kitefoil Training
You are an experimented kiteboarder but eager of new experiences? So why not give Kitefoil a try rather than wonder if it's as fun as it looks. The feeling on glide, the support and the sensations in Kitefoil are very different compared to traditional kiteboarding. So stay aware, this new trendy sport will become a real flying addiction!
What is Foil or Hydrofoil? The foiler stands on the board and is propelled by his kite. As the speed increases and thanks to its fins, the foil rises above the water. This transfer of lift reduces friction as well as the power required for speed. The kiter controls the elevation by applying pressure to the board across his feet.
Highlights.
This sport is for kitesurfers who know already how to ride autonomously and thus having a very good control of the kite, knowing how to ride in strapless is an asset but not necessary.
Flying 70cm off the water
Able to kite up from 8knots
Silence on the water
Ride easily long distance
Amazing upwind abilities
Great speed around 25knots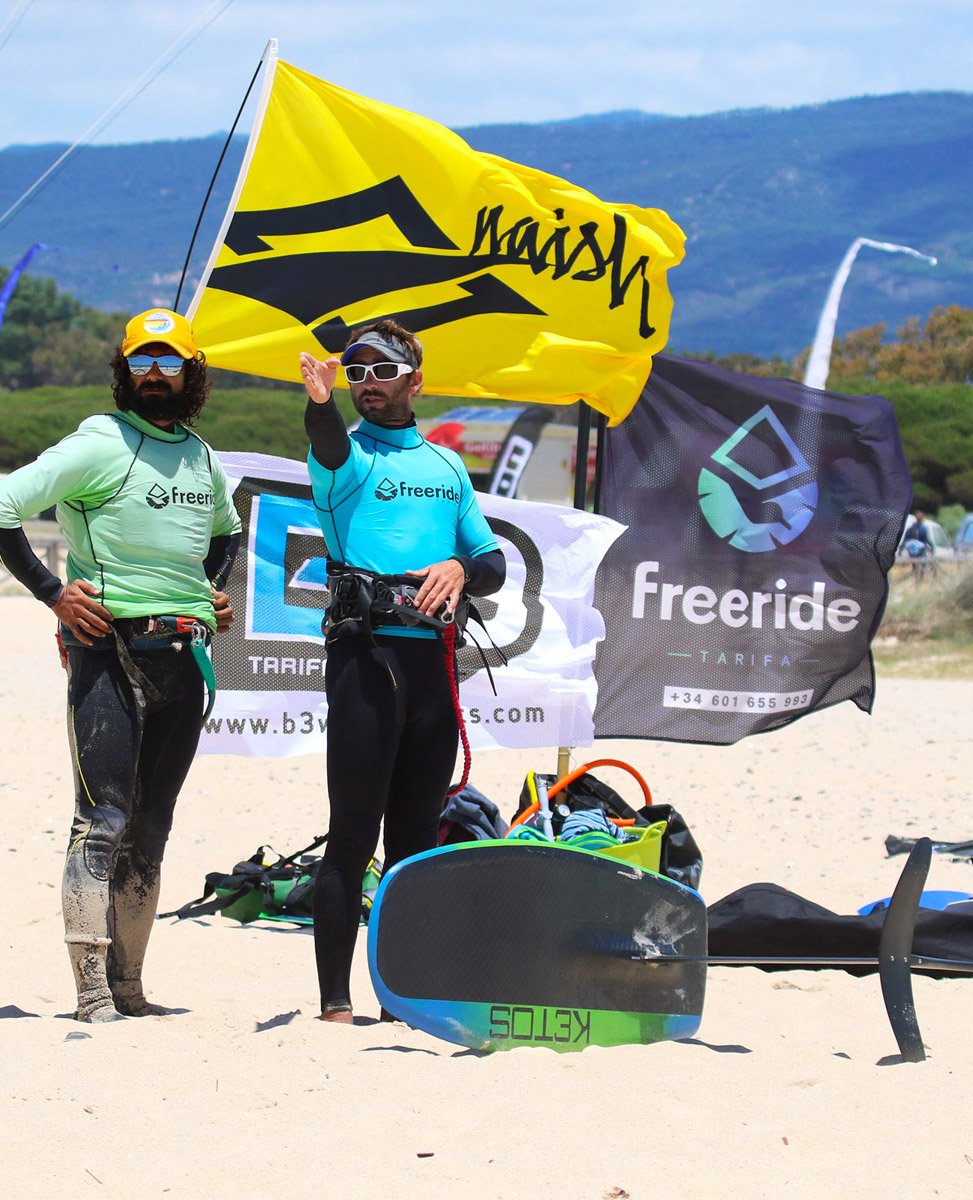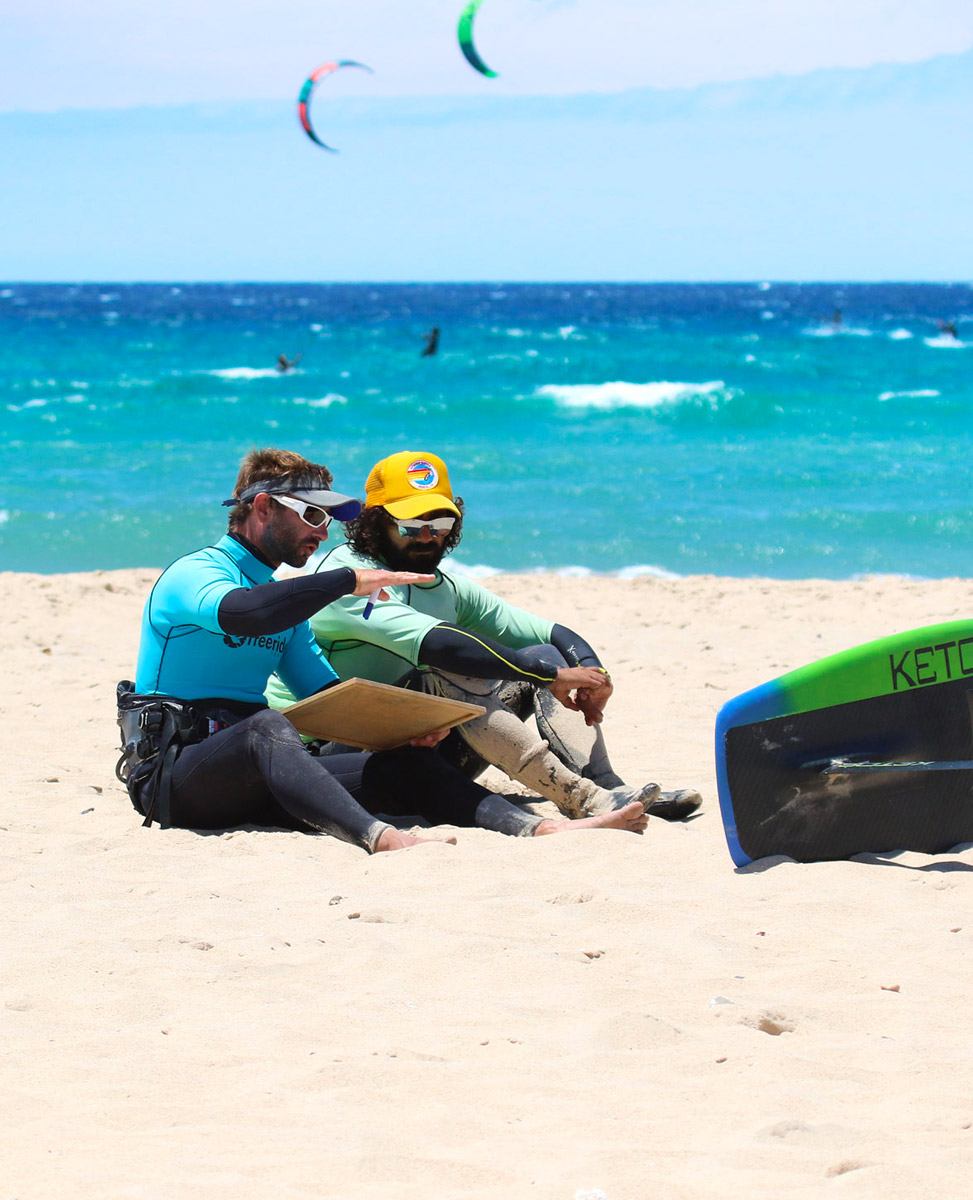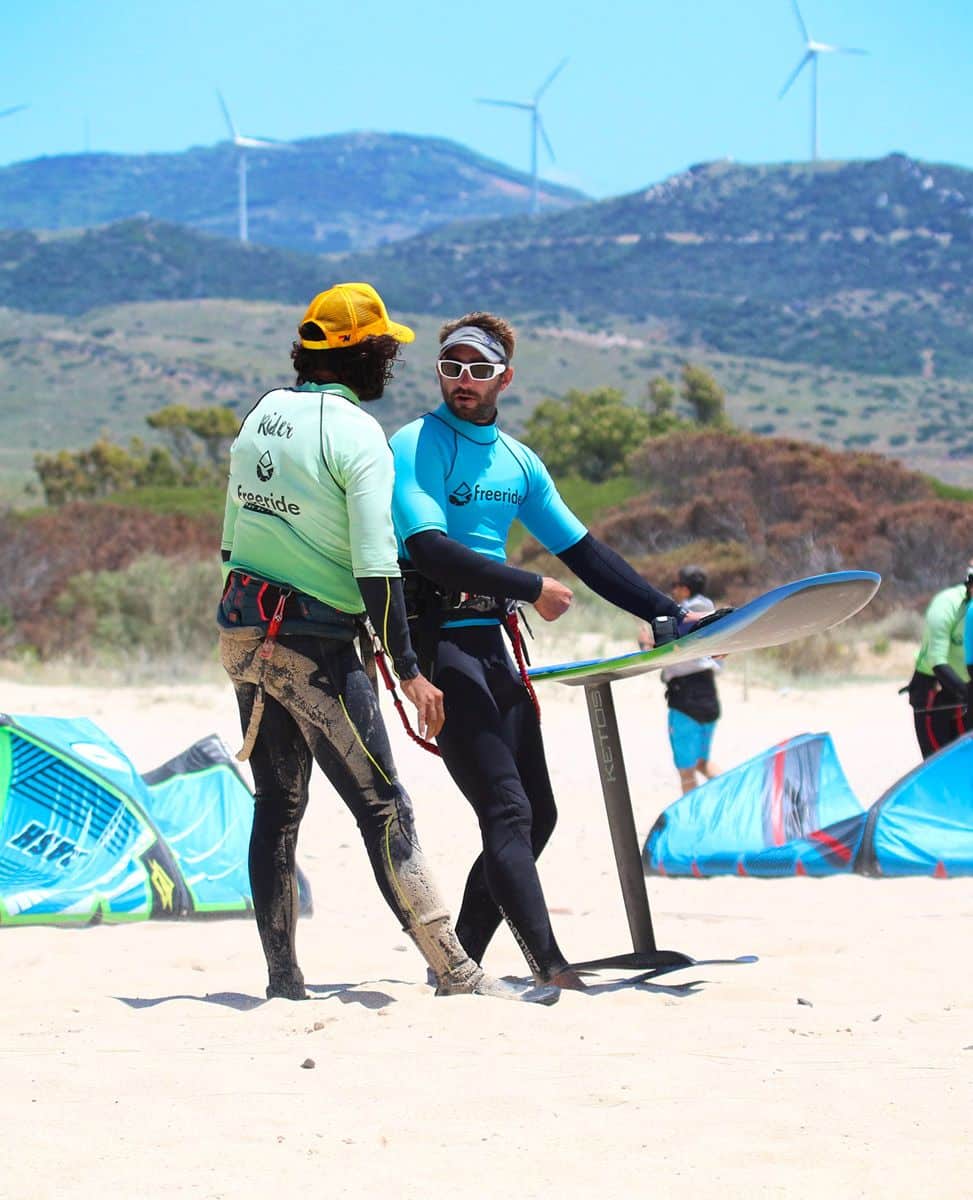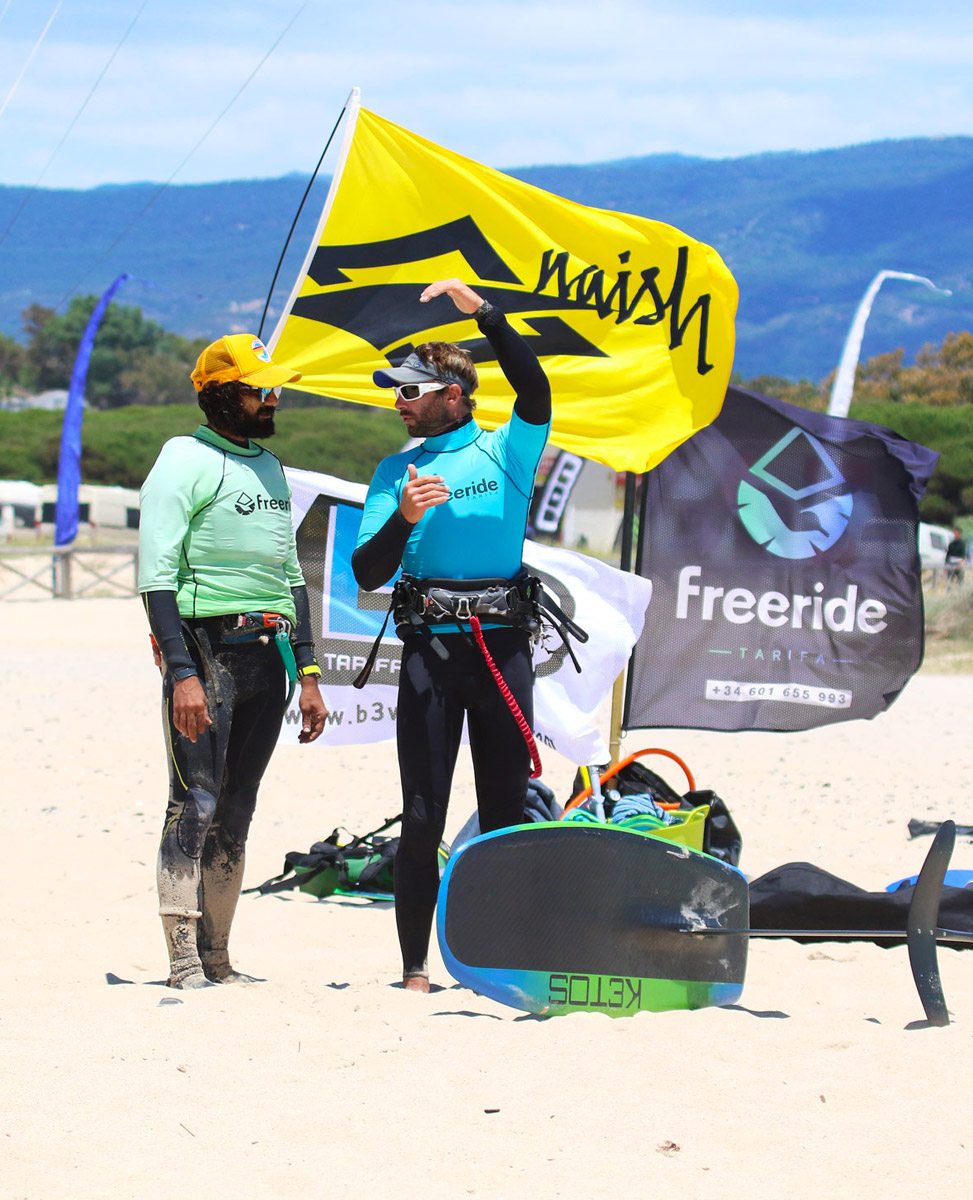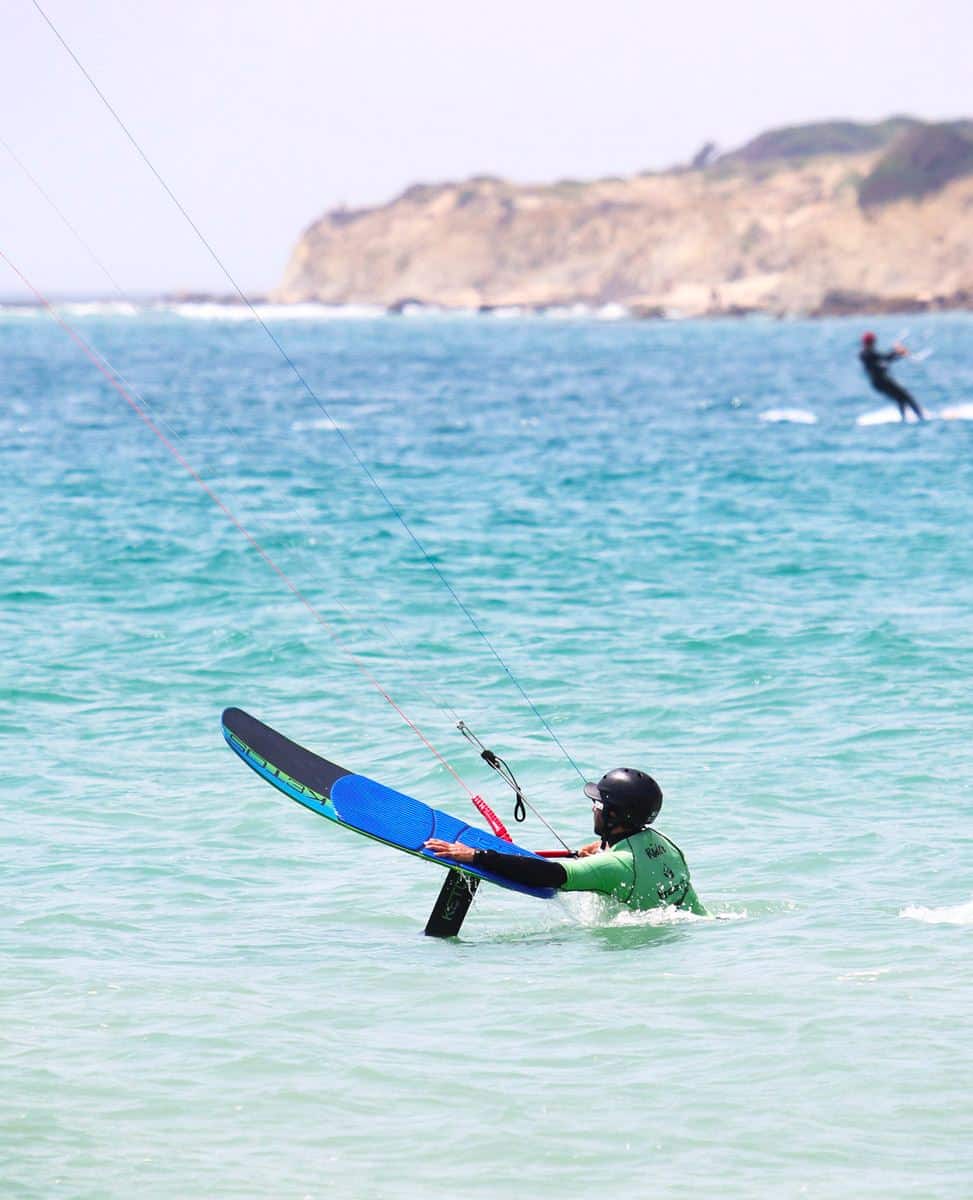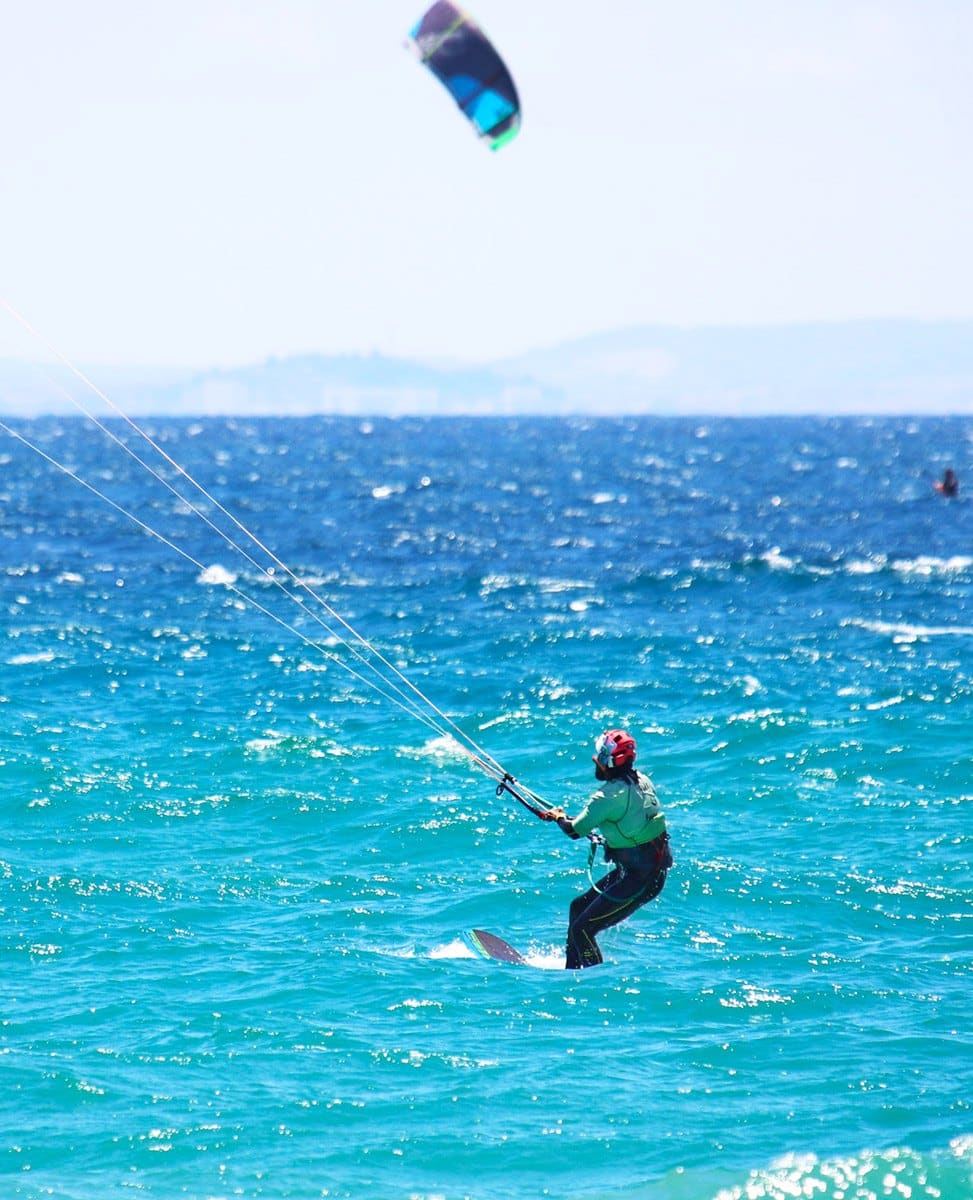 LESSON PLAN
Kitefoil.
The instructor will speak to you throughout a radio during the course to bring you the right informations at the right time.
Your lesson include
IKO/FAV certified instructors
Carbon foil & board
Private lesson
Life jacket & Radio helmet
Harness and wetsuit
3 days kitefoiling
6 hours class in total
If you do not wish to take part in a 3-day course, we also offer 2h lessons at €85/h to introduce you to the foil or improve your skills.
Kite position
Board position
Foots position
Waterstart
Break your speed with the sail

How to fall
Ride board flat
Kite position
Take off
Body position
Speed control
Control the board's trim
Change your direction
Break your speed with the board
Ride upwind
Body position
Kite position
Turn
KITEFOIL TRAINING
Info & Booking
Come enjoy kitefoiling in Tarifa the surfers' paradise spot
with its unspoilt countryside and excellent wind conditions.
Our kitespots
Get a glimps of our different hotspots where practice kitesurfing nearby
Tarifa and find your best way to reach the village from the airport.
We suggest you to rent a car as we don't provide any transfer.