Top 10 Original Gifts for your Kite Buddy
Top 10 Original Gifts for your Kite Buddy
https://freeridetarifa.com/wp-content/uploads/2022/12/Kitesurf-Gift-10-Best-Ideas-freeridetarifa-2.jpg
500
500
Freeride Tarifa
Freeride Tarifa
https://freeridetarifa.com/wp-content/uploads/2022/12/Kitesurf-Gift-10-Best-Ideas-freeridetarifa-2.jpg
Here is our selection of the 10 best kitesurfing gifts for 2023
Are you looking for the most special present for your kitesurfing buddy? Do not look any further! We have compiled the ultimate list of the 10 most original gifts for a kitesurfer's birthday, Christmas or any other good occasion to please…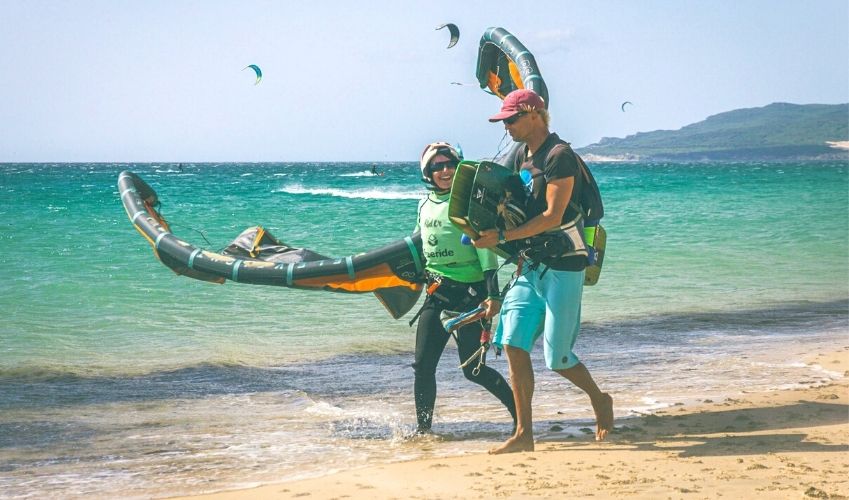 Kite equipment being usually quite expensive, we wanted to share a curated a list of ideas allowing you to make someone happy without exceeding your budget. Whether it's for someone already well equipped because they have been practicing kitesurfing for a while or for those who are new to kitesurfing or would like to give a try, you will find out below several gifts ideas to guide you, including essential kite equipment, kitesurf experiences or must-have accessories.
Offering A Kiteboarding Experience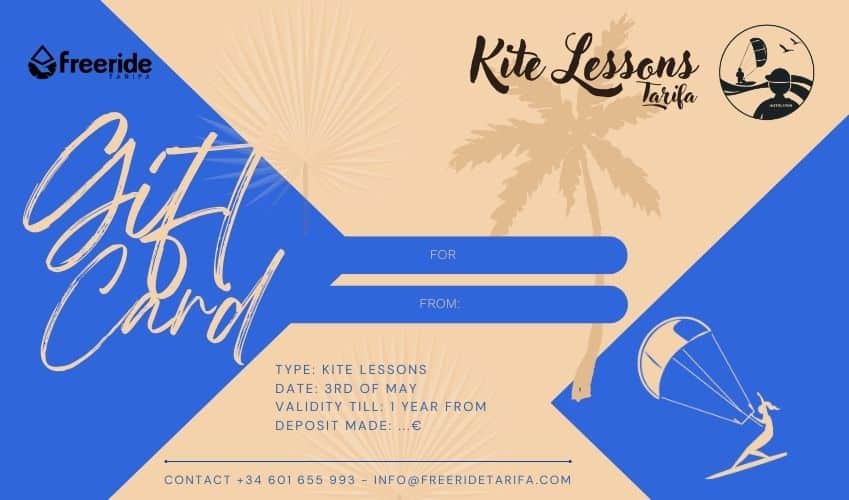 You can choose to offer a kitesurfing lesson if this person wishes to discover the activity or improve its skills. Or simply an experience with friends during a kitesurfing holiday. It all depends on the budget you want to put into it. So A gift card can be a good option to choose the amount that's suit you.
Organizing a kite trip with friends is an activity that for sure will create lasting memories. Whether it's organized a campervan trip, a kite cruise or a simpler experience like an initiation in your home spot for a weekend… Everyone can take part in this unique event and enjoy the wind!
The harness just like the wetsuit are more accessible items to offer but also very personal. Do not skip on quality because it is an accessory that your kite buddy will keep for a long time. It is recommended to try in store. Each brand has a different shape adapting to different morphology.
While the practice of kitesurfing itself does not generate pollution, it is not the same for all its accessories. However, some brands today are making great efforts to improve their carbon footprint such as Sooruz with Oysterprene, WildSuit, Billabong with Furnace Natural… which are therefore brands to be preferred.
If you take a harness, don't hesitate to try it on in the store to check how well it holds on your back. I recommend brands such as Mystick, Manera, Ride Engine. You can also add some complementary accessories such as a cutter line and/or a leash.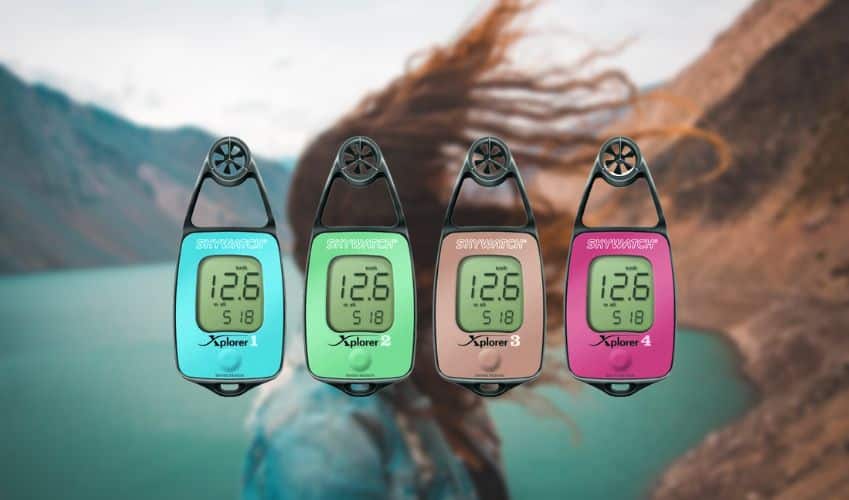 The anemometer is used to measure the wind speed in real time, so it is a very good indicator to help any kitesurfer on the wind conditions on the kite spot and to choose the right kite size.
Each kite is designed for a specific wind range based on your weight so it can be a good accessory to facilitate your choice.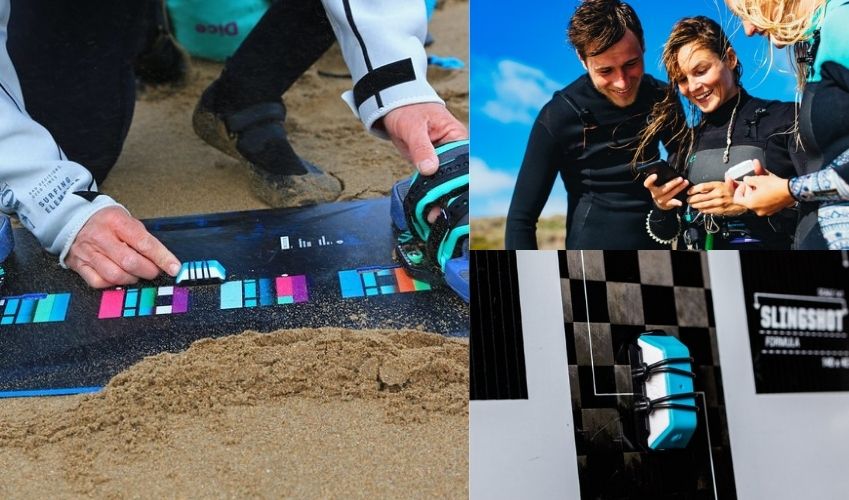 The Woo is the essential gadget for advanced kitesurfers that records your higher jumps, allowing you to play while you kite. It quickly became the must-have accessory for Big Air kiteboarders.
The most challengers will also be able to compare their performance with other people from all over the world. A nice gift to launch some challenges also in friends. The Woo Sensor is the most widely used in the kitesurf community.
Surf Style Harness Buckle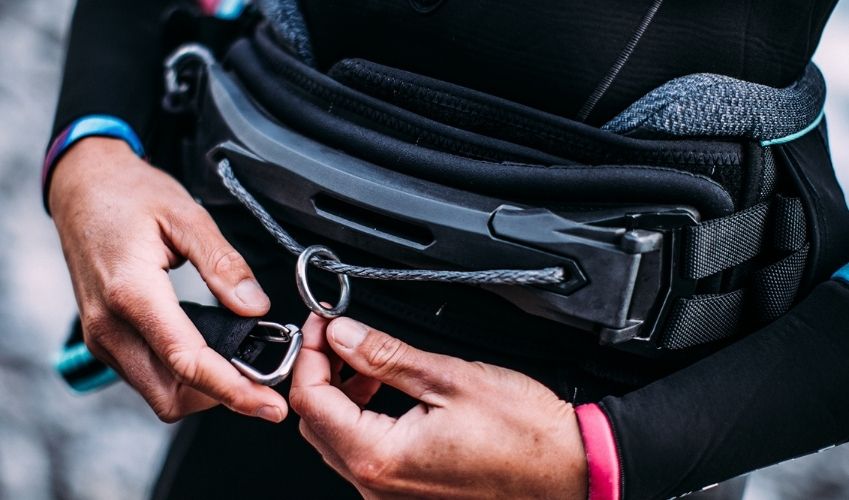 For waves strapless lovers / or foilers, it is a very practical tool that allows you to be able to get on your toeside without twisting your spine. Find out already about your friend's brand of harness to be sure that it is compatible.
A preference for those who have a loop like that one of Mystic brand, allowing them to slide well on the rope.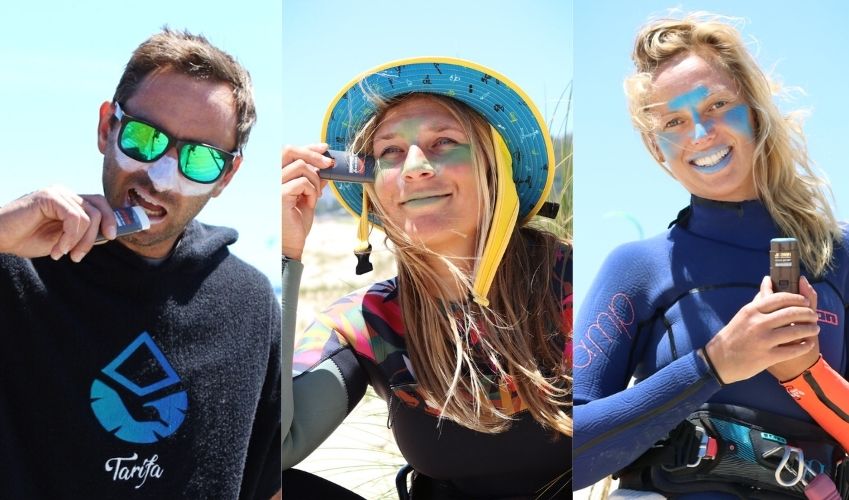 As a good kiter and ocean lover, choosing an eco-friendly sunscreen or stick makes perfect sense. The new trend is to stick colored on the face like war paint. Choose a more eccentric style with flashy colors or blend in with softer colors.
We are very attached to Jeewin a French brand, which is not only Reef Safe but does eco-packaging. High quality products that are neither harmful to humans nor to corals.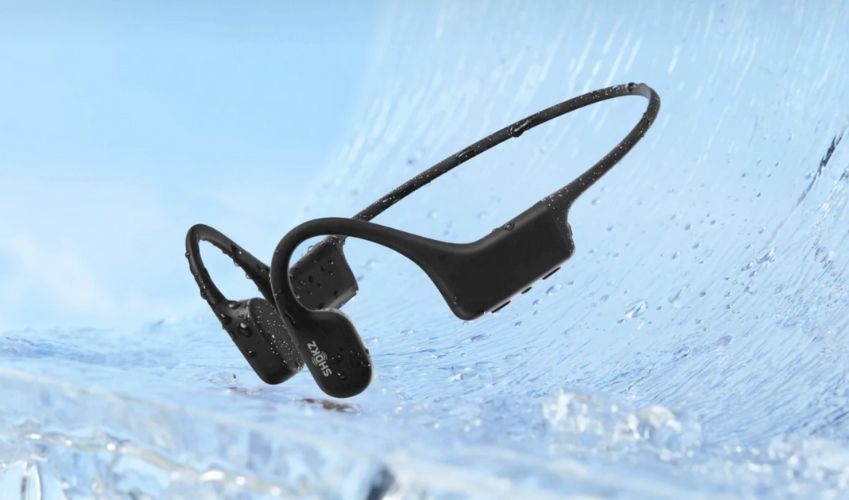 For downwinders or simply music lovers, waterproof headphones can be a very original gift. Here is the item we choose for all watersports enthusiasts with high water resistance. What we really like about this product is that it leaves your ears free, so you can stay connected to the elements while listening to music in the background and you're not cut off from the world either.
A kitesurfer without a poncho is not really a kitesurfer! Very useful for changing because you often get naked in your wetsuit. It also allows you to stay dry, warm and stylish when the temperatures are colder and the wind hits your body.
We sell ponchos made in Portugal, 100% cotton. The classic at 49€ or the collector at 79€.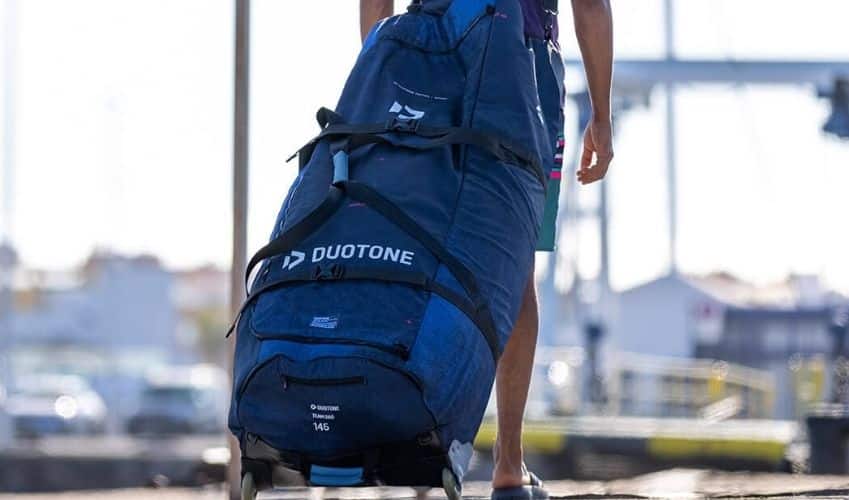 Obviously we don't always stay kiting on the same spot, discovering kite spots all around the world is part of the experience. And traveling with your own gear is also a comfort. Therefore having a good travel bag suitable for transportation to go on an adventure, is a must be.
Designed to store a kiteboard, harness and other kitesurfing gear, it is important to choose it right to guarantee a safe journey for your gear. Some bags look like golf ones, very useful for having a good price with some airlines.
When you want to get change, you often put a lot of sand on your wetsuit which then blocks the shower or the bathtub when rinsing… This waterproof bag, very easy to use, opens like a basket to put both feet inside allowing you to get change and rinse the wetsuit at the same time . A useful and eco-friendly gift with many other functions such as keeping your drinks cool, or even collecting waste on the beach.
Otherwise, opt for the transport bag which allows you to travel with the wet wetsuit on the plane. You have several brands: NorthCore, Surflogic…
The first thing that comes to mind when thinking of offering a gifts to a kite buddy is the necessary equipment. Clothing can also be useful as kitesurfers, it's also about style… Whatever type of kite gift you choose, the important thing is to think about it to show your friendship or your love.
Did you find a better idea for a kitesurf gift?
Feel free to share it, if not on the list.
This site uses Akismet to reduce spam. Learn how your comment data is processed.