Trekking in Tarifa
Trekking in Tarifa
https://freeridetarifa.com/wp-content/uploads/2018/02/1-ParqueNaturalLosAlcornocales-freeridetarifa.jpg
499
499
Freeride Tarifa
Freeride Tarifa
https://freeridetarifa.com/wp-content/uploads/2018/02/1-ParqueNaturalLosAlcornocales-freeridetarifa.jpg
Tarifa lies at the beginning of the Costa de la Luz, a small fishing town sitting on the southernmost tip of Spain.
It's widely acknowledged as Europe's capital of kitesurfing with a beautiful 10km long bay with a wide sandy beach. For water sport enthusiasts it is paradise but Tarifa has more to offer. Tarifa has not only built the reputation as "Europe's Capital of Kitesurfing" but also a strong reputation as the 'Adventure Capital of Europe' with over 40 activities to do.
One of these activities highly recommended giving a go, is hiking. It could be a day kitesurfing, surfing or windsurf is not possible due to weather conditions or you want a day off the beach, adventuring through the natural parks that surround Tarifa is a must. It will show you the natural untouched beauty that is the Andalucian countryside.
Parque Natural Los Alcornocales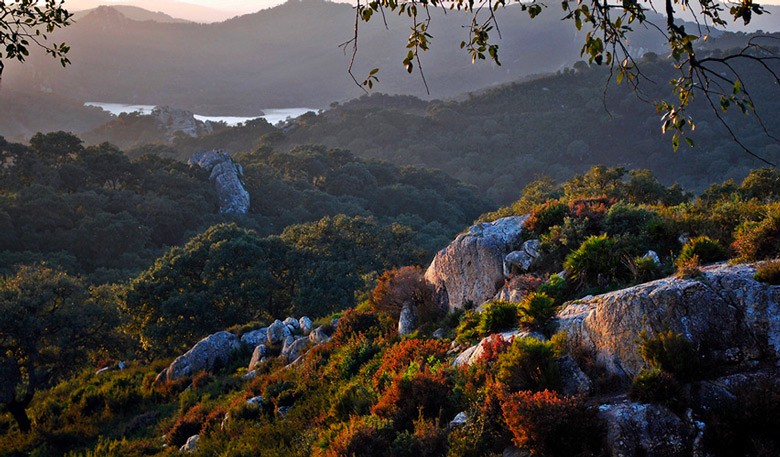 Parque Natural Los Alcornocales is located behind Tarifa with woodland, mountain and river areas to choose from. The woodland is mainly composed of Cork Trees, hence the meaning of "Parque Natural Los Alcornocales" , which translate to "the cork oak groves". It has many walks, 20 of which that are signposted. Reaching the top of some of these mountains will lead you to a captivating image of Tarifa, with the sea beneath you and looking across to Morocco.
Parque Natural del Estrecho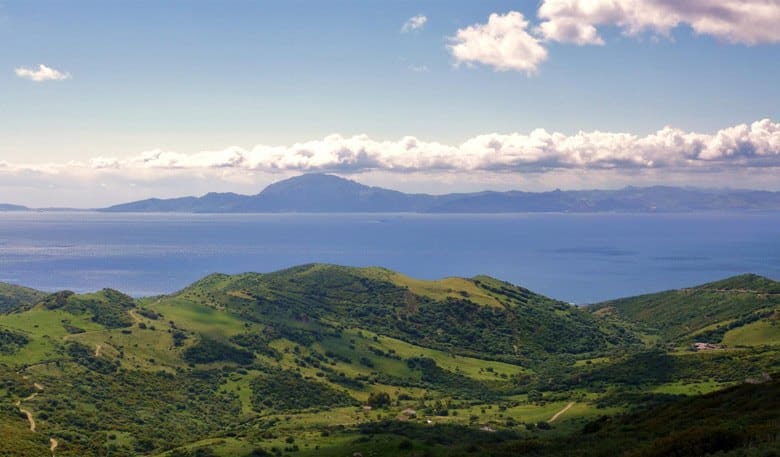 The Parque Natural del Estrecho stretches northeast behind Tarifa. The east coast of the park is on the Mediterranean and west coast is on the Atlantic Ocean. Birds are the most prolific and important fauna in the Estrecho National Park. Due to its location it is used by hundreds of millions of migrating birds as they cross from Europe to Africa. It's a birdwatchers dream!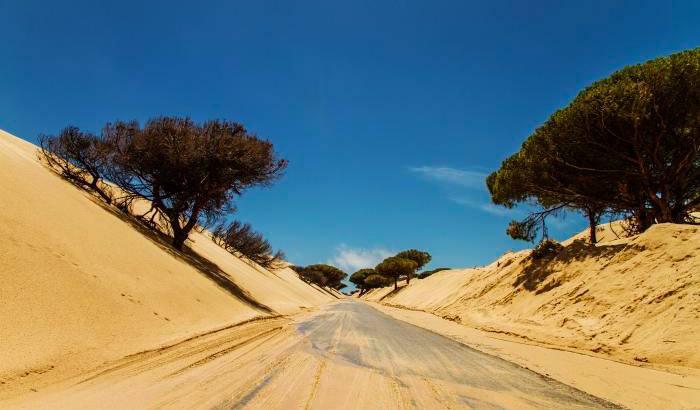 Punta Paloma is the name of the headland just to the north of Tarifa that separates the expansive beaches of Tarifa from those of Bolonia. You turn off the main road towards Paloma and after a short distance it's like walking through the Sahara. There are huge sand dunes leading from sea to half way up a big hill. From here, you can walk along the coast over to Bolonia. Along the way you can see large rock pools when the tide is out or even lather yourself up in a natural mud bath.
The opportunity for trekking in Tarifa is endless! With so many natural parks, located in a haven of beauty, it really is not to be missed.
This site uses Akismet to reduce spam. Learn how your comment data is processed.