20H - 630€/PERS.
Kite Lessons In Tarifa
Semi-Private Course
You're looking for an intensive kite training to learn fast and be able to ride before leaving Tarifa?! Take advantage of our special offer now to learn how to kitesurf with our IKO certified instructors. You will get 2 sessions of 2h kitesurfing per day during 5 days, split by a lunch break, in semi-private class. Which means, each student will have his own kite equipment during the lessons.
Using reliable gear is also the success of a positive learning – Our brand of choice is Naish and you will practice on the 2021 brand new kite equipment. We dedicate a lot of attention to the safety of our students as well as their progression. That's why we use radio headsets to correct you in real time and being always in touch with you when you are in the water.
Take advantage of our special offer to learn how to kitesurf in Tarifa. You'll get 20h kitesurfing spread over 5 days, 2 sessions of 2h split by a lunch break. You will be in a semi-private class, where each student has its own kite equipment allowing faster progress.
We use radio headsets to assist you during the kite course and being always in touch with you when you are in the water. Come and discover Tarifa, its old town, its charming streets and its "Caliente" atmosphere.
2 sessions per day of 2 hours
20hrs kitesurfing in 1 week
IKO/FAV certified instructors
For beginners – intermediates
2 persons per instructor, 2 kites
Brand new Naish equipment
Radio Headset
Rescue boats
Accident & liability insurance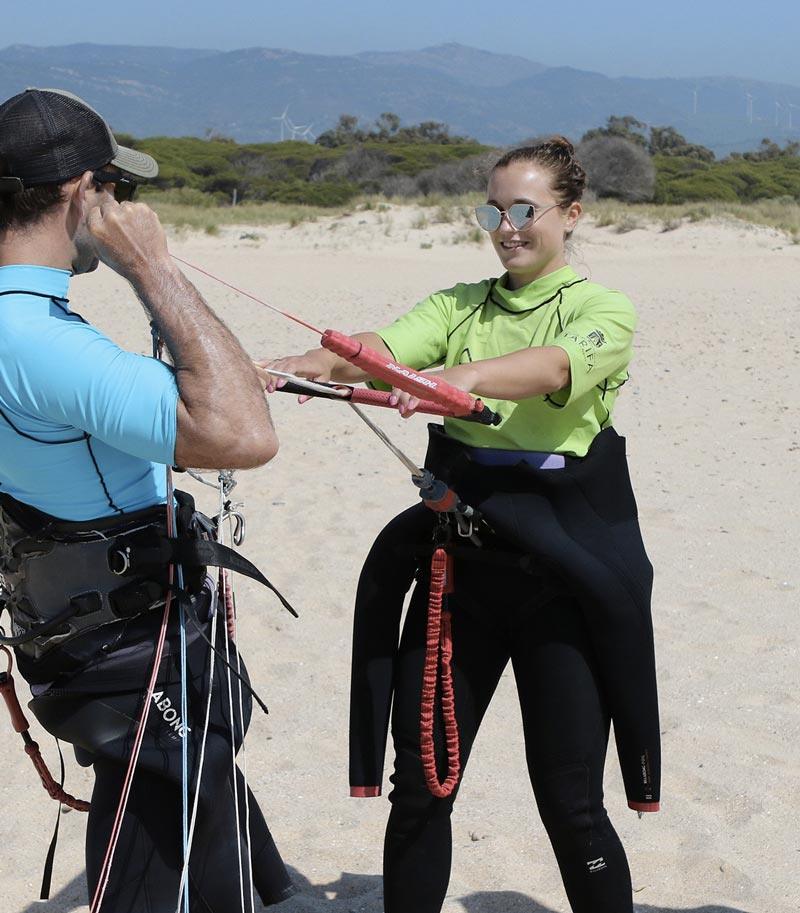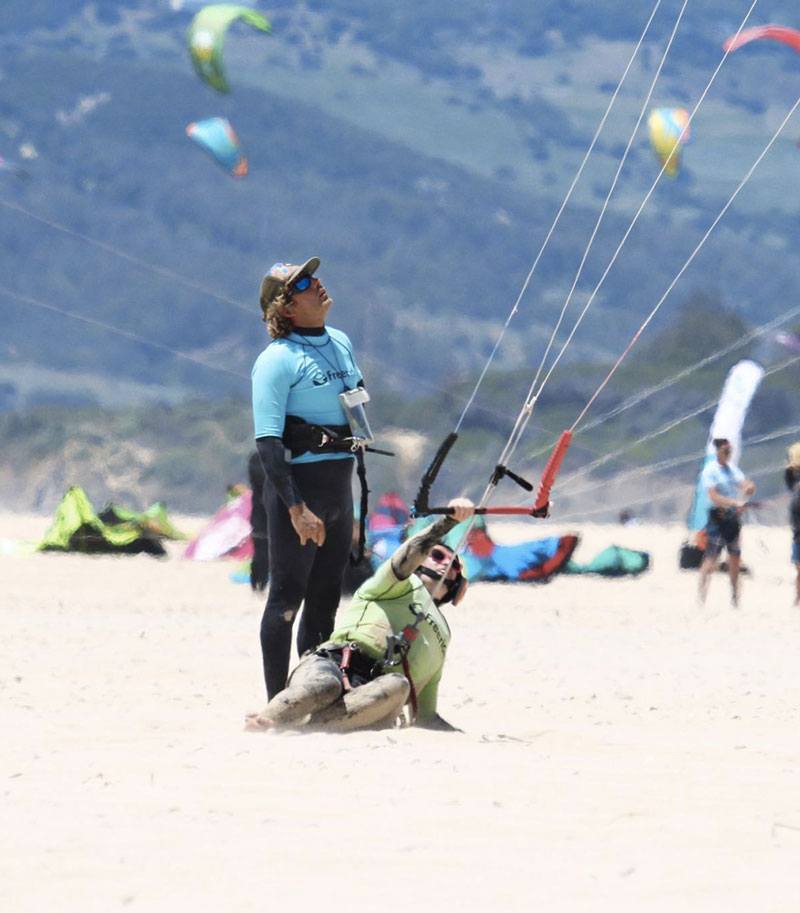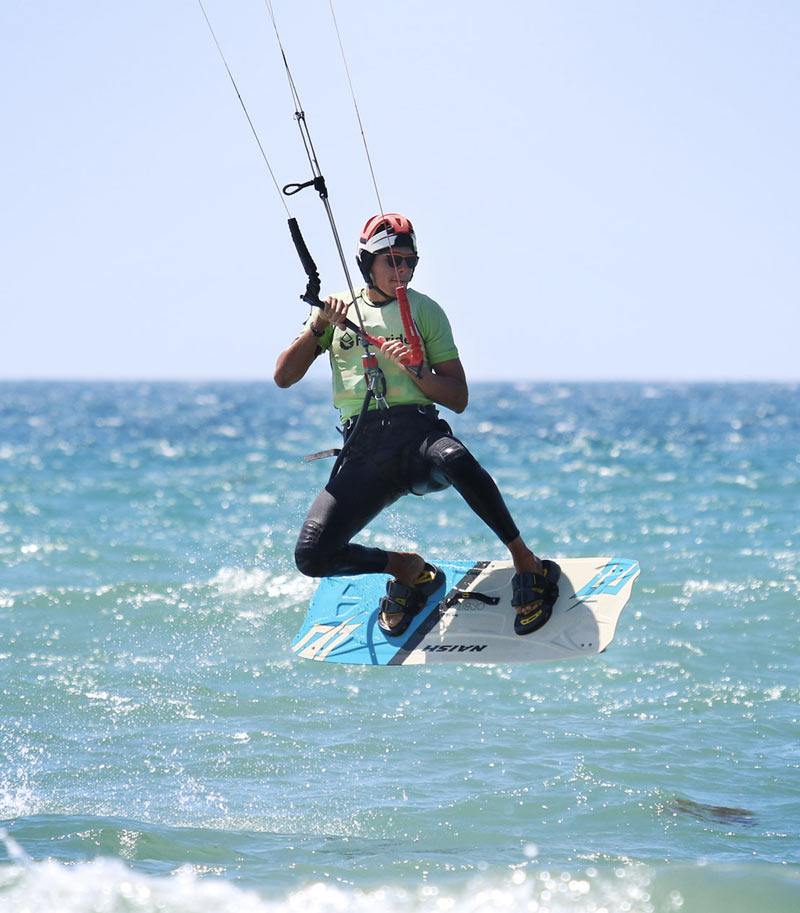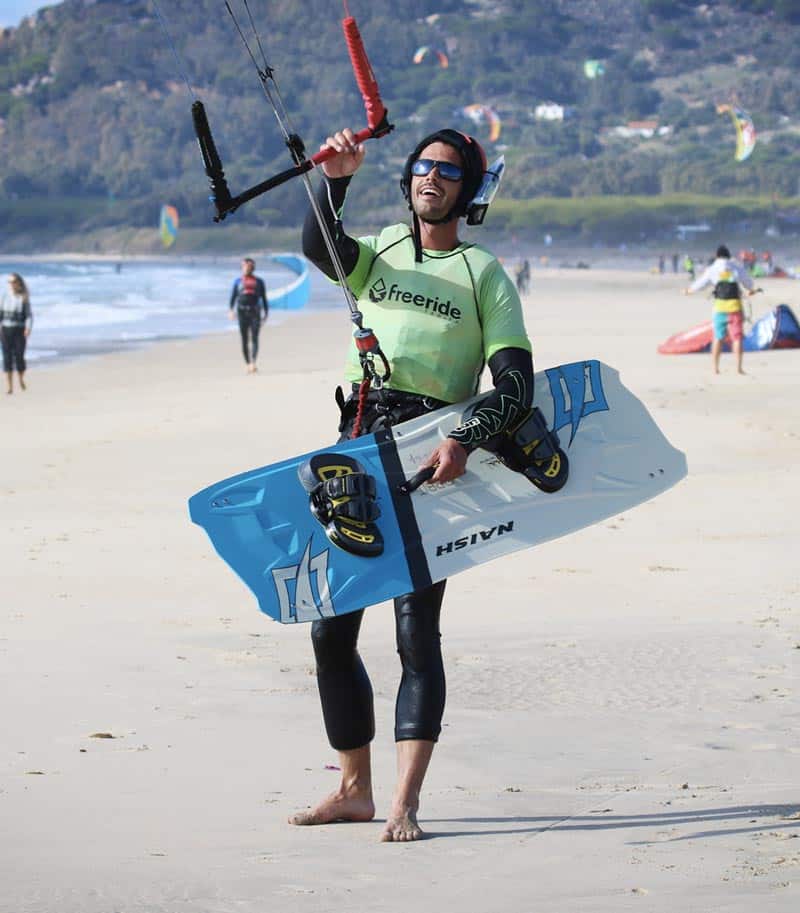 What Should I Know?
No experience is needed, you just have to be able to swim. All the necessary equipment for the lessons will be provided. Bring just suncream and sunglasses.
Organisation.
You will receive the schedule the day before the first lesson with the exact time and location for the kite lessons. You will have also a welcome drink in our partner bar "Exit Bar" and several suggestions of restaurants. We also organise one time a week a diner.
Pick Up Option.
If you do not rent a car, we can come to pick you up at our shop for the lessons.
If Bad Weather.
In case the lessons can't take place due to bad meteorological conditions, customers can choose to be refunded for the proportional part for the kitesurf lessons or get a voucher to keep the same rate.
KITE & STAY
Need An Accommodation?
We can provide hostel, studio, apartment depending your wishes and budget.
KITESURF TRAINING
Send Us Your Inquiry
10 km of beaches and some of the best kite & windsurfing conditions
in Europe have established Tarifa as a true surfers paradise.