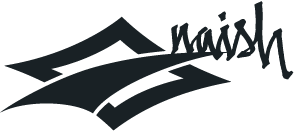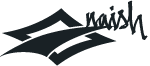 Rent Brand New Kites
Naish Equipment
No matter what your kitesurfing level is (as long as you come back upwind), or what kind of surfing style you prefer – we got your back. We have the best selection of Naish kiteboarding gear that's ready to rent. We have the latest generation equipment and renewed every year to ensure a safe practice. Just find us on Los Lances or Valdevaqueros, our two favourite spots in Tarifa or at B3 Pro Shop.
We'll be happy to give you advice on where to ride that day to make the most of the wind conditions. We'll also be ready on hand to help you adjust your equipment, talk kitesurfing, windsurfing or provide any other kind of friendly advice you need. A desire to test the latest model of Naish Strapless? Partner of B3 Pro Shop in Tarifa, we have access to a wide range of Naish Kiteboarding equipment.
Freeride Tarifa, our promise
Watersports School specialising in kitesurfing
RENTAL INFO
Our conditions
In order to rent with us, you need to be able to at least ride constantly upwind, recover your board in body drag and relaunch your kite from the water without any problem.
If you haven't had lessons with us, we'll need to see a card certifying your level (such as an IKO certification). If you don't have such a card, there's a 15€ surcharge for us to personally check your level.
We also offer kitesurfing lessons for all levels, in private, semi-private or group classes, to improve your technique or refresh the safety bases.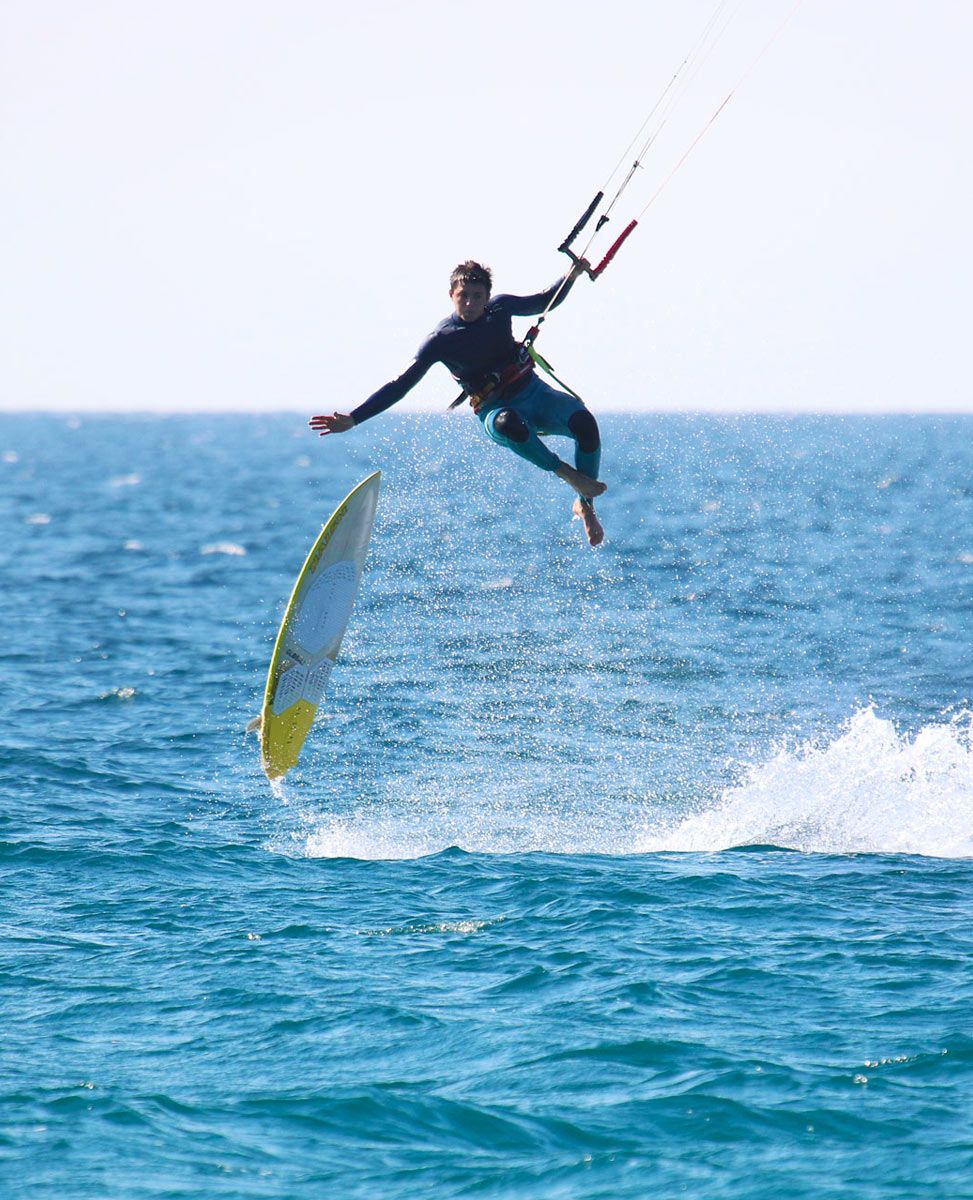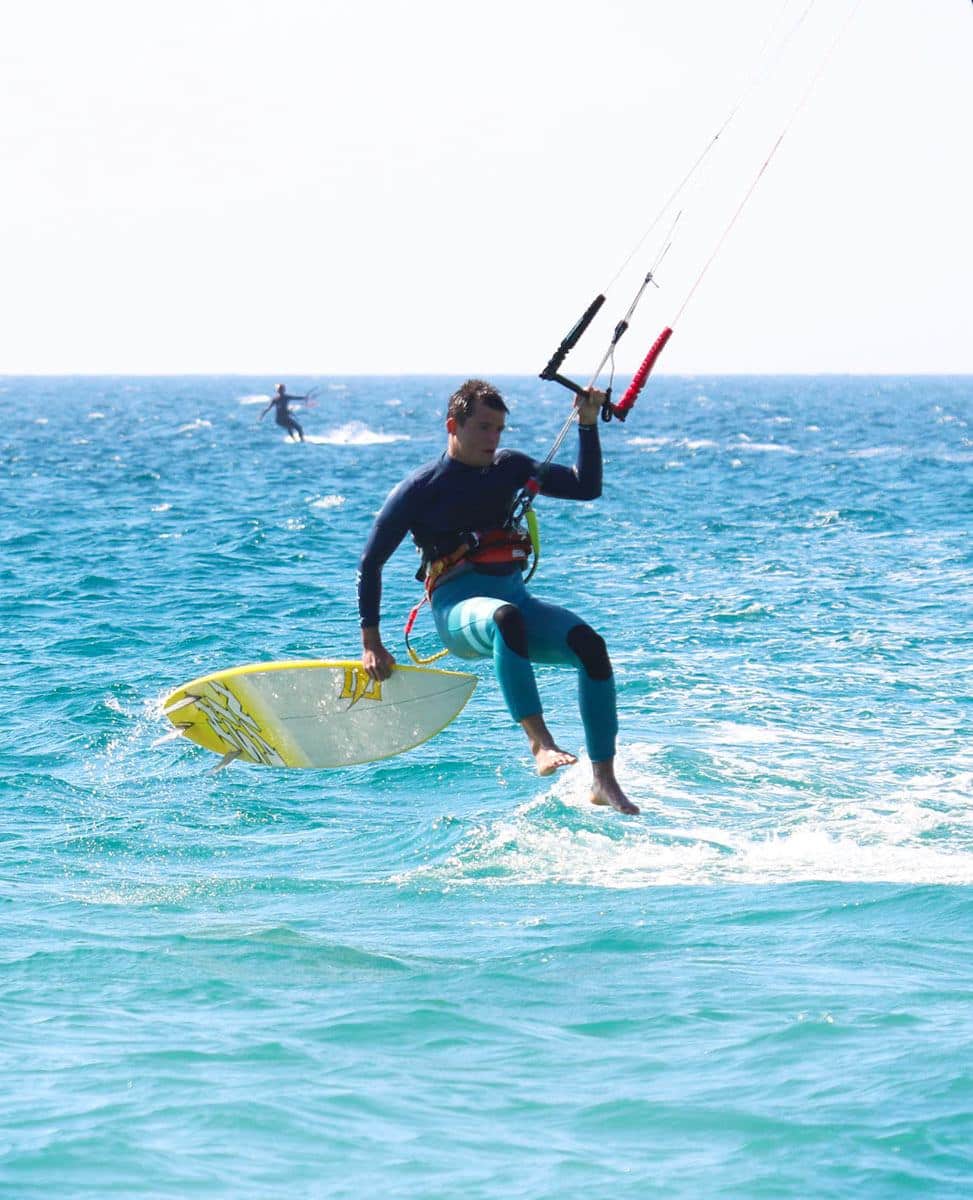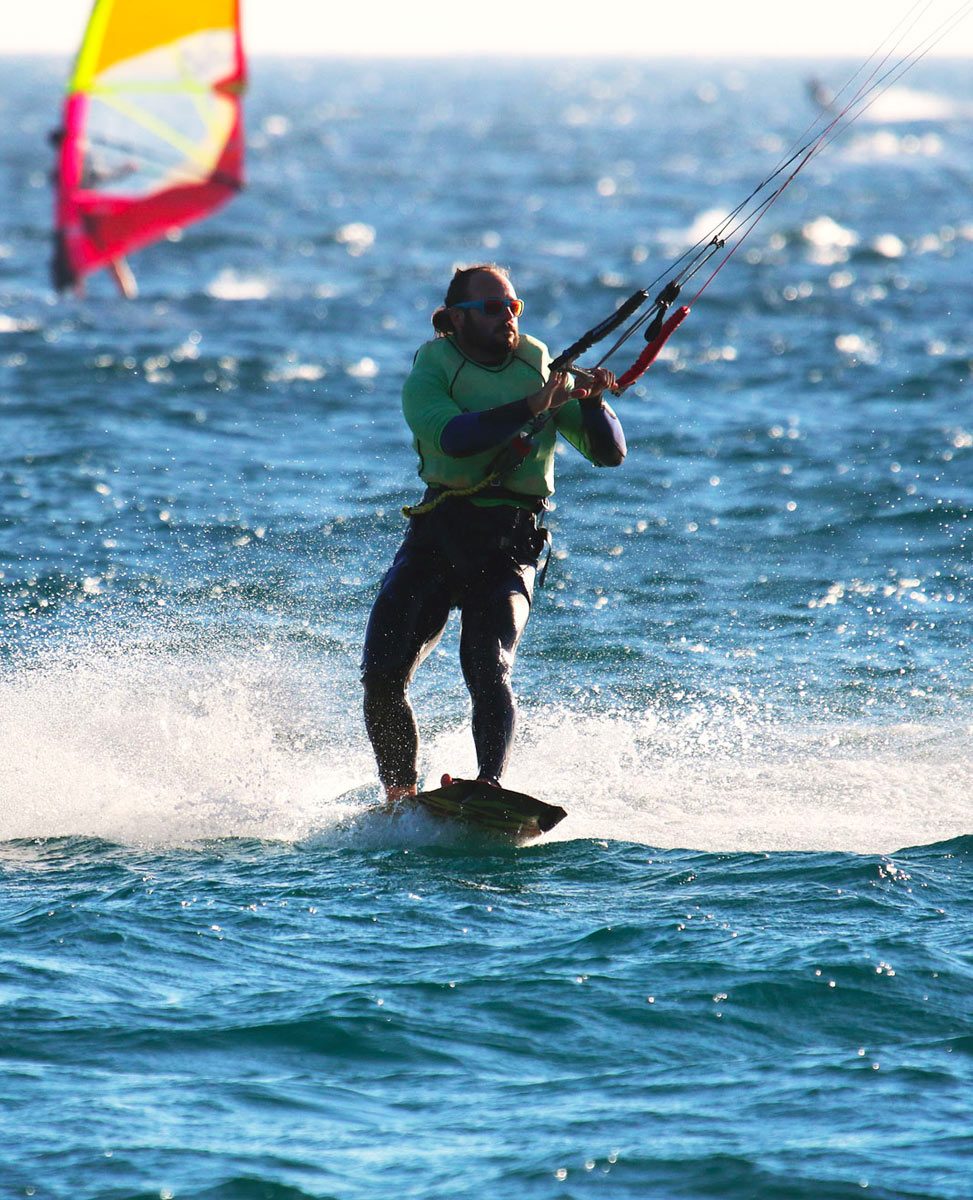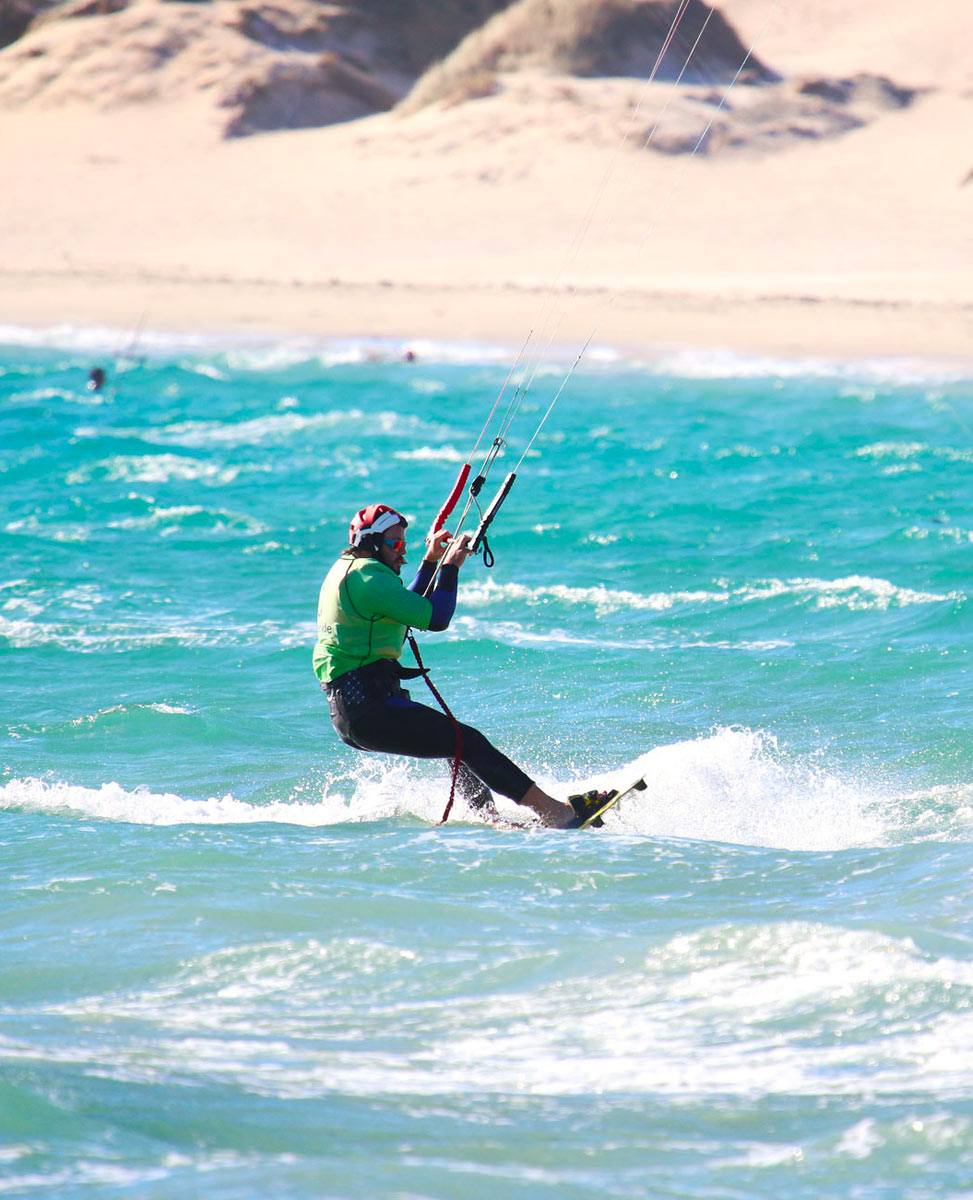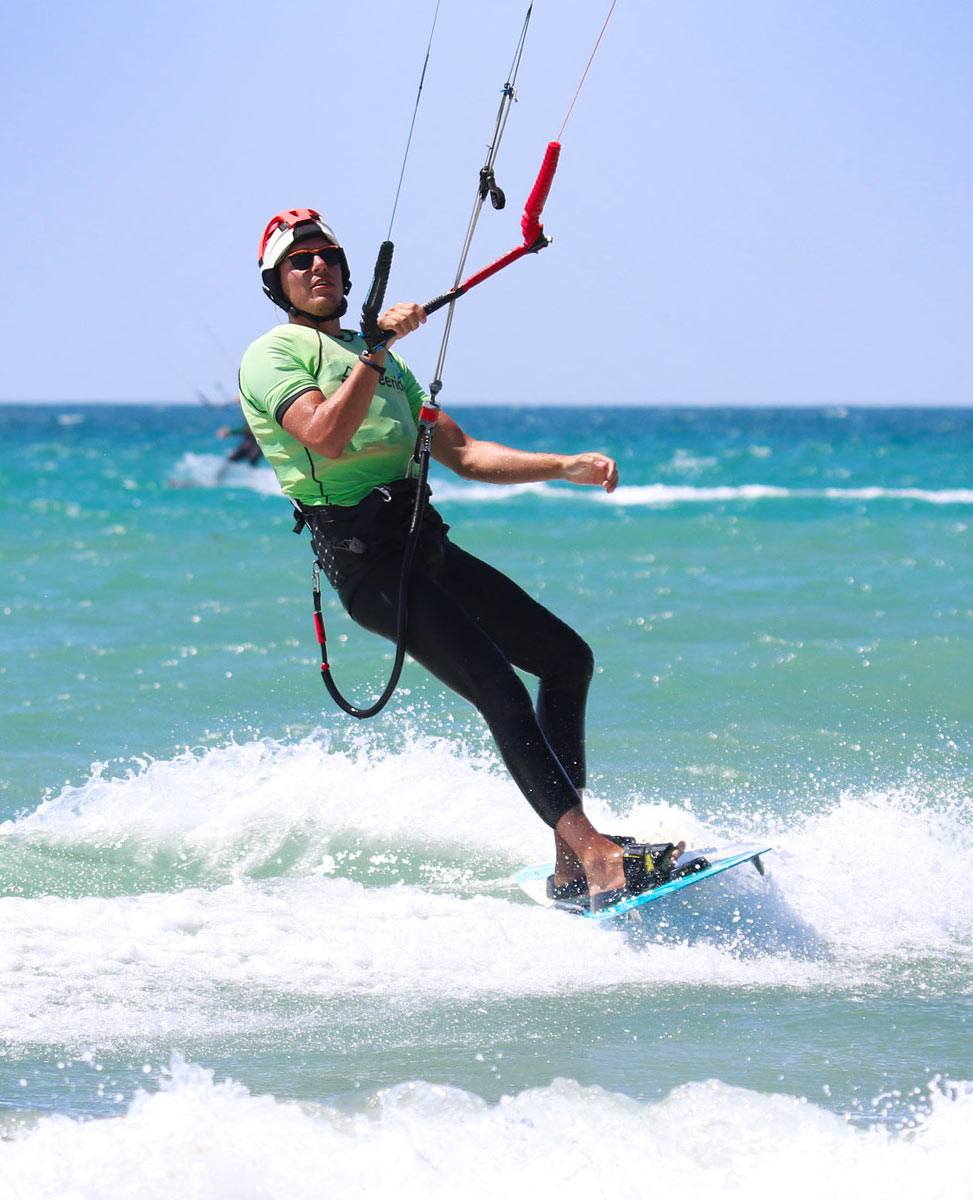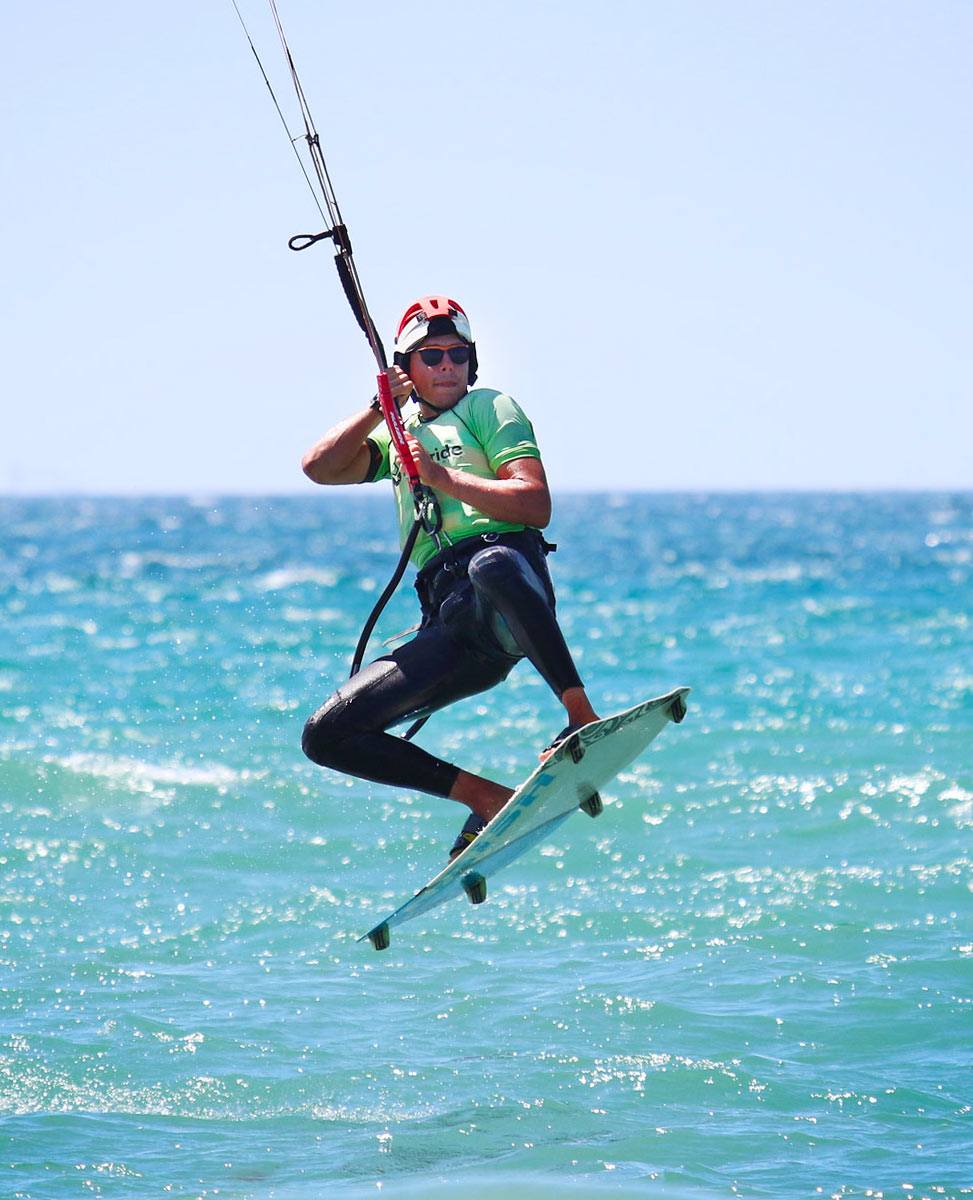 KITESURF
Our rental prices
Prices are quoted per person and the gear is collected
directly at the kite spot where we give the lessons.
Pivot - 40€
Triad - 40€
Wetsuit or Harness - 5€
Get in Touch
Twintip - 20€
Strapless - 30€
Wetsuit or Harness - 5€
Contact Us
KITE - BAR - BOARD
Half Day (3h)
With Twintip - 50€
With Strapless - 60€
Wetsuit & Harness included
Get in touch