5-The winds levels and direction
5-The winds levels and direction
https://freeridetarifa.com/wp-content/uploads/2017/04/10-Freeridetarifa-ValdevaquerosBeach-Wind-Direction-Tarifa.jpg
1000
1000
Freeride Tarifa
Freeride Tarifa
https://freeridetarifa.com/wp-content/uploads/2017/04/10-Freeridetarifa-ValdevaquerosBeach-Wind-Direction-Tarifa.jpg
Before throwing yourself into the water, it's important to know what the weather conditions are. This is a basic rule every kiter should know.
Check the winds levels and direction, and make sure that no bad weather is on its way. Because after all, no one wants to be rescued by a patrol boat. Find below further details of what you should look out for.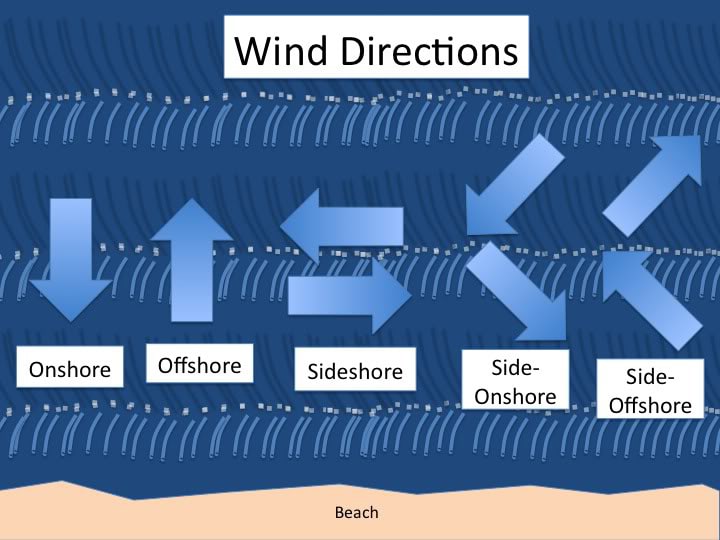 Offshore
If the wind comes from land and blows towards the sea, it's called 'offshore'. You have to be careful as this wind is quite dangerous. If you have any problem in the water and lose control, the wind will push you out and it will be difficult to get back to the beach.
This wind is also dangerous on the beach. Our surrounding landscape (mountains, forests and buildings) all create obstacles for the wind, which in turn makes it irregular and gusty. Gusts that create variations in wind power can make controlling the kite quite difficult. Strong gusts can make kiting uncomfortable, and even dangerous at times.  If you're kiting in 'offshore' wind, make sure there's a safety boat nearby that can take you back to the beach should you run into any problems.
Onshore
If the wind blows from the sea to the beach, it's called 'onshore'. This wind is safe for all riders, because should you have any problems out in the water, it'll eventually bring you back to the shore.
However, beware of this wind during launching. The wind will be pushing you into the beach, to which can add to a shore break. A bad waterstart could cause a more or less dangerous fall according to the configuration of the beach and the obstacles (rocks, trees or walkers). If you can't get away from the shore, the launch requires a minimum of experience and technique.
Side onshore
The best wind direction for sailing is 'side onshore'. It's a wind that comes from the sea but also from one side. This wind will allow you to descend your sail on the side, to move away from the edge before making your waterstart, and will bring you back to the edge in case of problem.
Now you know all about the winds – it's time to learn about your equipment. Read our other post to learn about what gear you need.
Kitesurfing is a safe and fun sport, but only if you follow the right precautions and stay alert. Read our advice news to learn about the best practice to adopt when you're a beginner in Kitesurfing.